Click here to read in Japanese – 日本語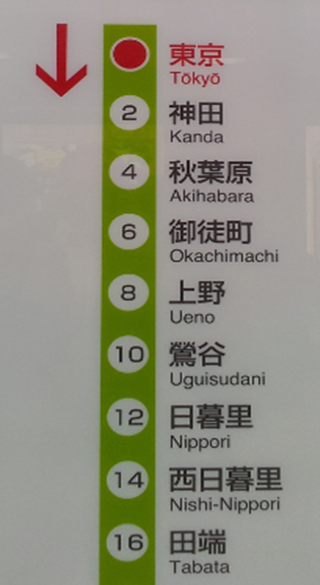 Most market researchers are familiar with the Rogers Adoption Curve, which divides the adoption of a successful new technology in to Innovators, Early Adopters, Early Majority, Late Majority, and Laggards.
In a typical version of the curve, the proportions tend to be:
Innovators 2.5%
Early Adopters 13.5%
Early majority 34%
And the slower two categories make up 50%.
However, in Japan, in market research and perhaps beyond, I think the proportions in the Rogers Adoption Curve need re-visiting. Data presented by Mr Hagihara (author of 'Next Generation Market Research') at a meeting of JMRX in Tokyo this week, showing the adoption of CATI in the 80s and 90s, suggests that Japan was slow to innovate in market research. More recently the data presented by Mr Hagihara show that Japan was very slow to start to adopt online surveys. However, by 2011 Japan had the highest percentage of online research in the World. In Japan 40% of research in 2011, by value, was conducted online, according to JMRA and ESOMAR.
Talking with leading opinion formers in Tokyo this week, I formed the opinion that the Adoption Curve has a different shape in Japan. The Innovators are quite rare everywhere and this is particularly true in Japan. A key difference appears to be that there are fewer Early Adopters in Japan, much less than the 13.5% in the classic curve.
However, and in contrast, Japan seems to have more people in the Early Majority. The picture appears to be that initially Japanese market research suppliers and buyers are more conservative than their counterparts in USA and Europe. But, once a technique reaches a tipping point, Japanese companies seem to move faster enabling them to catch-up and over-take more traditional countries, as they have done with online surveys. For me the interesting question will be whether the same picture is true of research communities. These have been slower to take off in Japan, but there are signs that a tipping point is being reached, which might partly explain why almost 300 people turned up at three events in Tokyo this week to hear me speak about the future of research and role of communities.[p>
---
Below is a translation of this article into Japanese by Mr. Ryota Sano, Chief Executive Officer, TALKEYE INC, ESOMAR Representative for JAPAN
日本のマーケットリサーチにおける異なった普及カーブ
マーケットリサーチャーの皆さんはロジャースの普及カーブ(Rogers Adoption Curve)、成功する新しい技術の普及の段階を「イノベーター」、「アーリーアドプター」、「アーリーマジョリティ」、「レイトマジョリティ」および「ラガード」に分類したもの、をよくご存じだと思う。一般的なカーブでは、それらの割合はそれぞれ、
イノベーター 2.5%
アーリーアドプター 13.5%
アーリーマジョリティ 34%
普及の遅い二つのカテゴリ(レイトマジョリティおよびラガード ) 50%
とされている。
しかしながら日本では、マーケットリサーチ、そしておそらくそれ以外の分野においても、ロジャースの普及カーブの割合について検討し直さなければならないと考えている。今週東京で開催されたJMRXのミーティングで、萩原氏(「次世代マーケティングリサーチ」の著者)が提示したデータによると、1980,90年代におけるCATI(Computer Assisted Telephone Interview)の普及度は、日本のマーケットリサーチ産業がイノベーションを受け入れるスピードが遅かったという傾向を示唆している。さらに、萩原氏提供のより最近のデータは日本のオンラインサーベイ普及の立ち上がりが非常に遅かったという事実を示している。しかし、2011年までに、日本は世界の中でもっともオンライン調査の比率が高い国になった。JMRAおよびESOMARによると、2011年における日本の調査売上高の40%はオンライン調査によるものである。
今週東京で当地のオピニオンリーダー達と話しをして、私は日本において普及カーブは異なった形状をしているのではないかと考えるようになった。イノベーターが非常に少ないことはどこでも一緒であるが、日本においてはそれが顕著である。最も重要な違いは、日本ではアーリーアドプターの割合が少ない、つまり古典的なカーブにおける13.5%よりもずっと少ないことにある。
しかしながら、対照的に、日本におけるアーリーマジョリティの割合が多いようにみえる。構図としては、最初のうち日本のマーケットリサーチサプライヤおよびバイヤーは米国や欧州のそれらよりも保守的である。しかし一度ある手法が転換点に到達すると、日本の会社はより早く動き、より伝統的な国々をキャッチアップして追い越してしまうよう(オンラインサーベイでそれが起こったように)。個人的には、同じ構図がオンラインコミュニティーにおいても当てはまるのかどうかに興味がある。日本における(オンラインコミュニティの)立ち上がりは遅いが、転換点が近づいているという予兆はある。なぜそれがわかるかって?今週東京で開催された三つのイベントにのべ約300人もの聴衆がつめかけ、リサーチの未来およびコミュニティの役割についての私の講演を熱心に聴いてくれたのである。