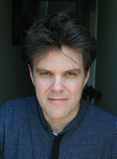 Jon Puleston
Company: GMI UK
Country: UK
Biography:
Jon Puleston, is VP of Innovation at GMI and runs GMI Interactive, a team specialising in the design of interactive surveys and developing specialist technology for conducting interactive online research. He was formerly the founding director of Media Intelligence, a research technology business that developed the industry's first interactive survey authoring software and pioneered many new online research techniques such as virtual shopping, dial testing and click testing.
Over the last 5 year he has been conducting extensive research exploring how to engage respondents more effectively in online research. His recent work exploring the gamification of market research won the 2011 MRS Award for innovation in market research methodology and 2011 ESOMAR Congress Award best methodological paper. He is a regular speaker and blog writer and runs regular workshops and master classes on effective survey design.

He recently received the WPP Atticus award for Research in Practice.

You can find out more on his blog http://question-science.blogspot.com/

Jon is visiting lecturer in online research methodology at Manchester Business school and Research Fellow and visiting lecturer at Bath Business school.
Title

Watch

Download
Slides

The ideas that are transforming market research
How to stimulate creative thinking in online respondents
Game Theory – Turning online surveys into games
Questionnaire Design and Gamification
The secrets of conducting successful Ethnography research online
Five star rating for films