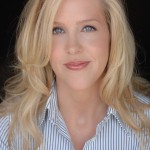 Kristin Luck
Company: Decipher
Country: USA
Biography:
As President, Kristin Luck serves as Decipher's brand evangelist. Her diverse background includes a strong technical knowledge of online research systems and new product development, combined with traditional research experience.

Kristin was one of the original pioneers of the multi-media online research business over 15 years ago when she joined ACNielsen to assist in the development of proprietary capabilities for testing full screen video and other multi-media materials securely online. As the Co-Founder of OTX (Online Testing Exchange), Kristin Luck built and managed the operational and client management infrastructure for a start-up online market research firm that became the fastest growing research company in the US in 2002 and 2003 (Advertising Age, Honomichl Report). OTX was acquired in January 2004 by Zelnick Media Group and Pilot Group for $30M and again, in January 2010 by Ipsos for $65M. Kristin left OTX in December 2005 to start Forefront Consulting Group, a research services consulting firm. Forefront was acquired in June 2007 by Decipher.

Along with establishing operational infrastructures firmly rooted in traditional market research methodologies, Kristin has helped blaze a new paradigm for online research tools and data reporting and has infused traditional corporate planning and product development with a bold usage of new and developing technologies and research methods. The result has been the creation of world class research and development teams that specialize in innovative research solutions combined with cutting edge technologies.

Kristin is a regular speaker at industry conferences and a columnist for Research Business Report where she explores emerging research methods. She's a 2010 recipient of the American Marketing Association's 4 Under 40 Award, a double 2012 Stevie's Award winner, was named to Oregon's 40 Under 40 in 2012 and most recently was awarded Entrepreneur of the Year (2013) by Portland Business Journal.

Kristin was an instructor at UCLA from 2001-2007 and is a periodic guest lecturer at SUNY Albany and the University of Oregon, where she has taught courses on global entertainment marketing and research.

Kristin has over 17 years of management experience in both domestic and international custom market and social science research with companies such as Oregon Center for Applied Science, Lieberman Research Worldwide, ACNielsen and OTX.