Title: Does Big Data = Big Insight?
Synopsis:
Part of the excitement of Big Data is the premise that it will deliver much greater insight into consumer behaviours than ever before. The promise is that not only does Big Data dispense with the artificiality of 'traditional' data collection methods (e.g. survey and experiments) but the speed, breadth and depth by which behaviours are being measured surely means that we can generate much richer and time critical insights.
But how realistic is this promise? In 2005 John Ioannidis published 'Why most published research findings are false' in which he detailed how the majority of findings in academic and scientific journals are in fact false. This was picked up by Nate Silver in his book 'The Signal and the noise' in which he sets out a manifesto for Bayesian statistics. His analysis is that a Bayesian approach is a more successful way of identifying meaningful relationships through a greater concentration on the context of the findings. Without this Big Data is highly vulnerable to false positives, more so than traditional techniques due to the sheer volume of data.
So what are the implications for market research? I argue that the industry is in a strong position to take advantage of Big Data as we will typically understand the context of the data far better than a data scientist who is often steeped only in the technicality of analysis and not an understanding of the consumer or the category.
But we need to change our approach to the way we handle and analyse data considering the way in which a more Bayesian approach can support us. My assessment is that the investment is worth is because despite the increasingly scepticism I feel it has potential to deliver massive new insights, not least allowing us to move from the individual as the only practical unit of measurement but whole groups or networks of individuals.
This talk sets out some of the challenges that we need to deliver on to avoid the trap of false positives, why we are best placed to do this and a vision of the prize that awaits should we manage to do this. Will throw in some tangible examples along the way!
Biography:
Colin has focused on Technology work throughout his career. He has been MD of the Technology division since 2009, and has helped to shape GfK's UK business for the last 15 years.
Working with large scale datasets has been a feature of the division's work for some time, not only through large scale survey data but through the use of CRM and social media datasets. Colin and his team have also been utilising digital data sets both those collected by consumer panels as well as those aggregated from ISPs and network operators.
Engaging with the issues around Big Data is considered key for GfK who see huge opportunities for brands. There are also significant implications for the market research industry to organise itself in a way to properly leverage the benefits that Big Data can delivers.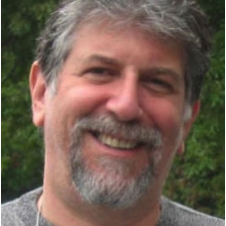 Title: Big Data Analytics: avoiding the pitfalls with robust analytics
Synopsis:
The Three Vs — Volume, Velocity, and Variety — are a widely accepted definition of Big Data. "Hardware and Hadoop" have dominated the conversation so far and have gotten the lion's share of the funding and the attention to the solution of the Three Vs.
From the point of view of Big Data Analytics, a fourth V — Variability — must be added. Big Data is highly variable, covering the full range of experiences in the human condition.
We discuss the dangers of using ordinary tools to explain the Variability in Big Data and how modern, robust statistical models, specifically Bayesian Hierarchical Models, must be applied to draw inferences, make sound predictions and generate deeper insights.
Biography:


Steve Cohen is Co-Founder and Partner at in4mation Insights, an internationally recognized firm in the marketing research and analytics field, well-known for its industry-leading theoretical and practical leadership and advanced technology. One of the firm's key differentiating capabilities is the application of Bayesian modeling to Big Data, which enhances the value of consumer and market data to companies. In 2011, Steve won the Charles Coolidge Parlin award from the American Marketing Association, which recognizes the lifetime achievements of selected research practitioners and academics. This award is known as the most prestigious that can be given to a marketing researcher in the USA.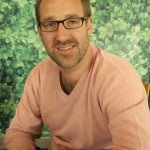 Title: Measuring Live Population Movements & Web Behaviour via a Mobile Carriers Big Data
Synopsis:
Increasingly clients are approaching us to measure peoples behaviour by Geo-Location, to identify opportunities for mobile marketing by type of activity & location or to measure the impact of outdoor sponsorship at events.
EE & Ipsos MORI's Partnership provides an ideal opportunity to explore using the real-time data transmitted over a Mobile Operator's network to provide the answers. The Mobile Operators Network allows us to pinpoint the volume, demographics and actions of a group of people in a Geo-Location. As an example we can identify their mobile web or app use by different categories (search, social media, banking…) for differing activities such as attending a sports event or a shopping mall.
This approach is providing a unique view on "Big Data" and the role the Market Research Industry has to play in turning huge datasets into something that is actionable and insightful.
Insight that is live, granular and geo-location driven is often only seen in Online, Retail and CRM Research environments. In this concept we are applying the granular, geo location, real-time data engine from a Mobile Operator and applied it to "standard" research challenges. We can show how the value from new data sources is really untapped by using classical research skills such as sampling.
To measure these metrics we first need to identify the location(s) we are interested in and the radio masts that cover the required geographic area, we then identify the Mobile Phones used near to those radio masts at that specific time, if we are looking for those visiting for a specific reason we can remove those who are often found at that location.
Once we know who is present we can identify their demographics at an aggregated level from their Mobile Subscriber info (Age, Gender, Address). In addition to demographic information, EE's Customer Database allows us to identify behaviour in new ways:
Use of the mobile web to identify aspects such as use of Social Networks and Web Browsing
Longitudinal behaviour such as people's journey to the event (aggregated) to create Live Population Heatmaps (diagrams of the mass movements of people)
Where groups of people where at earlier points of time, which can indicate whether they were at connected events , or even where they work
As both Ipsos and Everything Everywhere are mindful of privacy we have worked to ensure that all of the methodologies used fall well within the current & future direction of Privacy law and Research Industry Guidelines.
What Particular Insights
Up to now we have used this approach on a number of projects and have further projects in planning. Our early projects included:
Six Nations Rugby: Identifying the demographics and journeys of those attending the final day of the Six Nations Rugby Tournament in London & Cardiff
Queen's Diamond Jubilee Pageant: identifying the volume, demographics, journeys and hotspots at each different section of the River Thames during the Queen's Diamond Jubilee Boat Pageant
Olympic Torch Relay: measuring the reach of the event at certain key points along it's route
In our Six Nations case study we are able to identify the journeys made to the Stadiums, the demographics of those who made the journey and their relationship to other events:
Journey: In addition to identifying the top towns people came from via their home postcodes, we also identified the journey they had made that day showing the top advertising billboards they had passed & that 7% of those who attended Twickenham travelled from Cheltenham (but didn't live there)
Demographics: We identified the Tale of two stadiums, how Twickenham had a younger age profile. Of particular interest was that the top two mosaic groups at Twickenham were Suburban Comfort & Urban Intelligence while in the Millenium Stadium it was Ties of the Community and Happy Families.
Events: By looking at the Crowds recent movements we could show were they worked and also uncovered that a large group had met at Cheltenham Race Course on the morning following the Cheltenham Horse Racing Festival the day before
We are using the Live Population heatmaps in conjunction with other modes (such as SMS & Mobile Diaries) to provide 360 degree evaluations of Outdoor Events.
Biography:
James works to ensure that Ipsos MORI's major clients get access to the greatest Thought Leaders and Research Innovations of Ipsos. With a background in Digital research James also works with the Ipsos MORI Digital team, with a personal focus on Partnerships that bring new approaches to our clients. Having started his career with GfK in 1994, James worked with clients across Europe and Asia, spending a particularly exciting period in India before moving into a Global Client role.
James is a regular speaker at Conferences with a particular passion for the Opportunities that Digital approaches give us to get closer to Human Behaviour than ever before.
James lives in Surrey with his (soon to be) Wife, when not exploring the world with his Daughter and Son he enjoys Sailing, Running and Wine.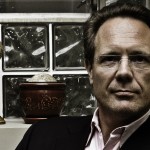 Title: Online Anthropology, A New Approach To Advocacy Management
Synopsis:
An innovative approach to research helped Sprint reverse the customer defections plaguing the company. The research revealed that the secret was to understand, not what features attract customers but instead, which ones make them loyal. As a result, Sprint added 644,000 net subscribers in Q3 2010, a dramatic turnaround from losing 565,000 during the same period in 2009. This corresponded with a drop in defections from 2.78% in Q3 2009 to 1.81% in Q1 2011, an impressive 35% decrease and Sprint's lowest churn rate ever.
Biography:
David Rabjohns is the CEO of MotiveQuest, a social intelligence company.
MotiveQuest uses "Online Anthropology" software to help companies create new products, improve their marketing and measure their success. Key clients include: Citibank, Nike, Microsoft, Kraft, Novartis and Audi.
Prior to starting MotiveQuest in 2003, David was the youngest ever account planning EVP at Leo Burnett. David has also worked in marketing and strategy positions at IBM (UK), PepsiCo (Aus), Saatchi & Saatchi (UK) and McConnaughy (US).David enjoys sailing, racing cars and travel (he once rode a motorcycle from Sydney to London). He spends his spare time wrangling his two boys, James & Hugh.