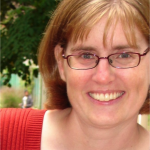 Title: Angels and Demons: Do you know who your data quality questions are penalizing?
Synopsis:


The first thing we do when a survey comes out of field is to examine each one for poor survey behaviours. We look for people who are speeding, straightlining, choosing red herrings, and more. But how often do we really examine whether those behaviours are truly the result of disengaged responders or simply accidents of loyal responders. In this session, we will examine ten different behaviours, all of which have been deemed at one point or another to be indicative of poor responders. Using real data, we'll identify which of these behaviours are reliable measures of poor responding and should be used for removing poor quality surveys. And naturally, we'll reveal which behaviours aren't reliable at all and should not be used. Place your bets now!
Biography:


Annie Pettit, PhD is the Chief Research Officer of Conversition Strategies, and Vice President, Research Standards at Research Now. She specializes in social media market research, survey research, and data quality. Annie is the Editor in Chief of Vue magazine, and is a member of the CASRO, MRA, and ESOMAR social media research committees. She regularly presents at conferences such as ARF, CASRO, MRA ,MRIA, NetGain, NewMR, and IIR, and has published numerous articles. Annie tweets at @LoveStats, writes the LoveStats marketing research blog, and is the author of The Listen Lady, a novel about social media research.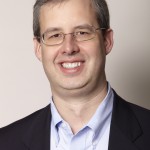 Title: Your Algorithmic Future – Prospering throughout the Research Disruption
Synopsis:


First the machines came for the textile workers, then the assembly line workers, now the white collar workers. Some researchers are already lamenting the "Survey Monkey effect" eliminating jobs. How's a researcher to plot a career forward?
Biography:


Jeffrey Henning, PRC, is a serial entrepreneur dedicated to widening the audience for market research. He pioneered the web survey software industry at Perseus Development, the Enterprise Feedback Management market at Vovici and the research inquiry service at Researchscape. He writes frequently on consumer attitudes and behaviors as well as issues facing market researchers.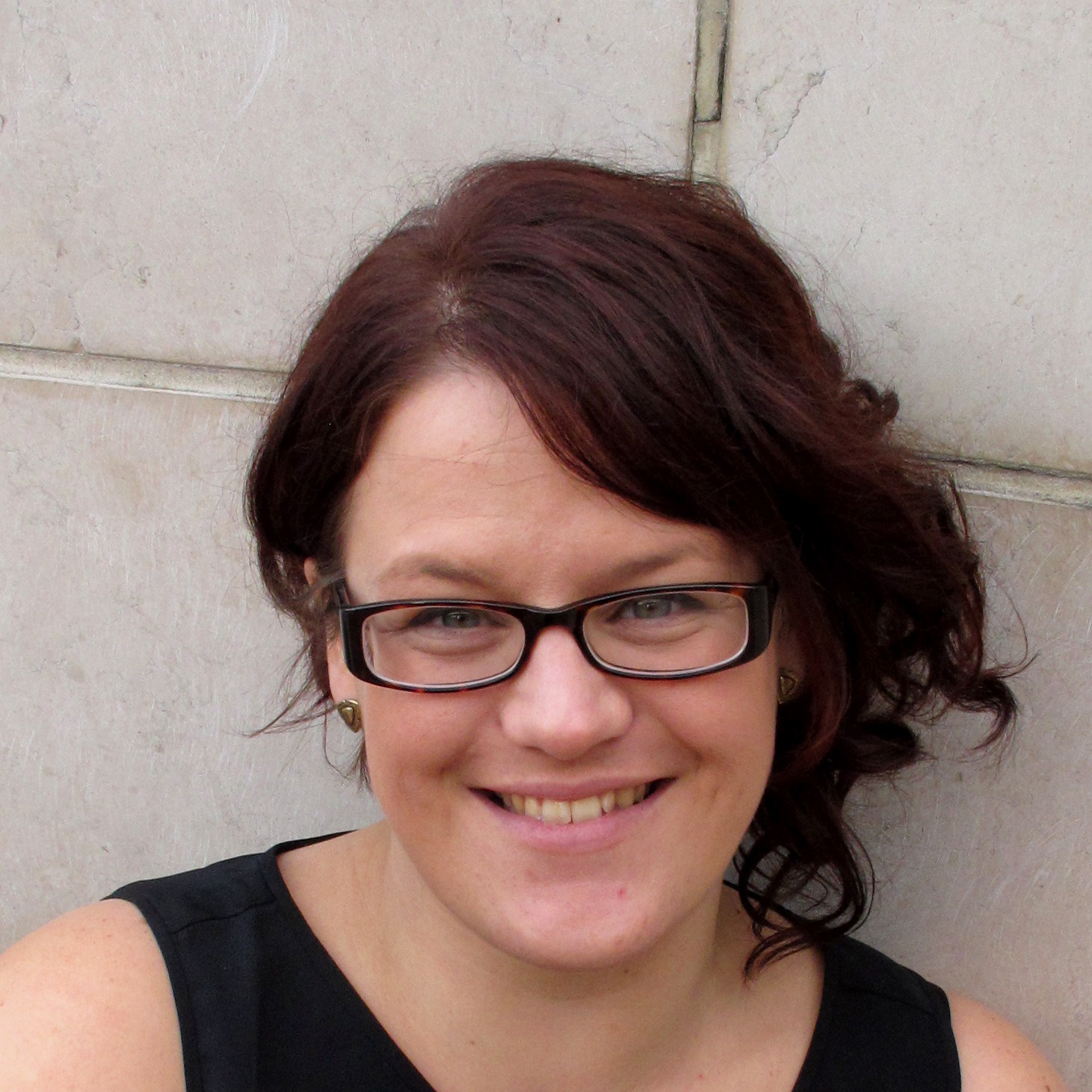 Title: Locally irrational: applying behavioural economics in different cultures
Synopsis:
Behavioural economics is being adopted by market researchers all over the world, yet much of the research we have so far drawn on has been conducted in the US or UK, with the assumption that cognitive biases are universal in nature. Yet, an increasing body of research suggests that many of the biases and heuristics we've observed function differently in different cultures.
With the increase in research Asia and Latin America, understanding the impact of different cultural contexts on consumers' decision-making has never been more important. While quantitative researchers have long acknowledged cultural influences in the form of acquiescence bias or extreme response styles in surveys, cultural differences are much more diverse and carry wide-ranging implications for both market research and marketing.
Cultural context influences consumers' ways of thinking, which broadly fall into analytic or holistic: while the analytic style, prevalent in the West, directs consumers' attention towards salient aspects of the environment, the holistic style orientates consumers more to the context and relationships between objects. These two styles have broad ranging implications for context effects documented in the behavioural economics literature.
For example, analytic or holistic processing style influences consumers' sensitivity to framing effects, to what extent they use price as a quality cue and how they categorise objects. Other research has documented significant cultural differences in e.g. hindsight bias, endowment effect, overconfidence effect, hyperbolic discounting and decision making under uncertainty.
Understanding cultural influences on thought is crucial for everyone attempting to accurately describe and predict consumers' decision making. This presentation provides an overview of cultural differences in decision making, their impact on market research as well as the principles underlying these differences. In addition, we present our own research on sunk cost effect in 11 countries around the world.
Biography:


Elina Halonen is co-founder and partner at The Irrational Agency which combines scientific research in consumer psychology and behavioural economics with a pragmatic command of marketing strategy and objectives. An experienced researcher with a number of years in market research, she also conducts academic research on cross-cultural consumer decision making and regularly presents at international psychology conferences as well as running the leading psychology blog InDecision. Most recently, she won the 2012 International Journal of Market Research Young Research Writer Award for her work on developing an improved way to measure brand personality in differing cultural contexts.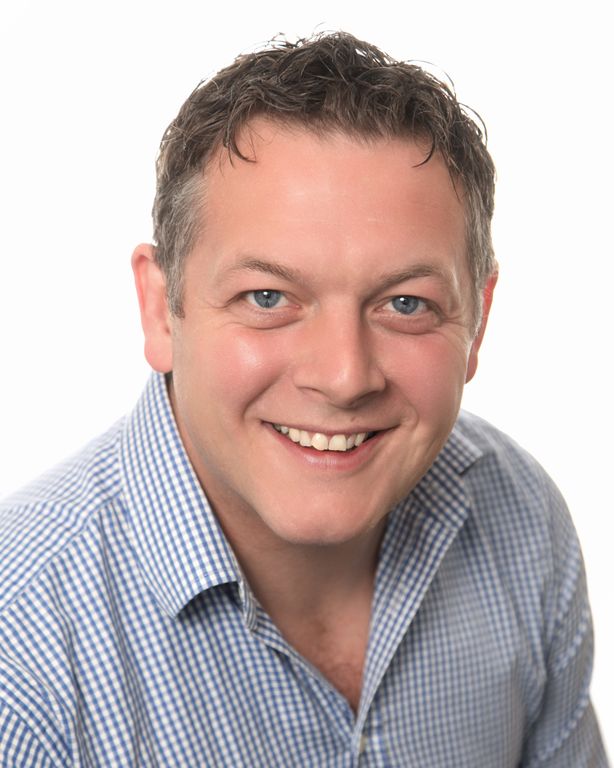 Title: A view of the future, from ESOMAR's President Dan Foreman
Synopsis:
Vision 2030: Presenting highlights from a comprehensive study that investigates how market research will evolve in the coming years
What will be the key changes for marketing by 2030 and what are the expectations for mobile research
What do I need to do now and what do I need to prepare for tomorrow?
Biography:


Dan Foreman has been in the research business for 20 years, building businesses across Europe, Asia Pacific and The Americas. He specialises in emerging technologies and developing markets. Dan is the elected President of ESOMAR for the term 2013/14 and currently serves as an Executive with Lumi Mobile. Outside research, Dan is a Non-Executive Director of a publishing business and a precision engineering company. He lives in Royal Tunbridge Wells with his wife and two children.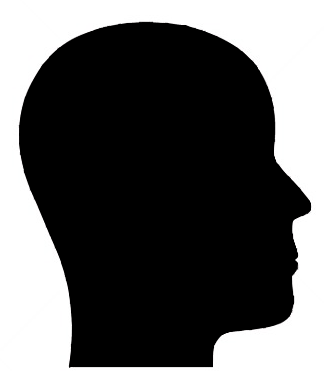 Title: Diesel, Pinterest, and ROI
Synopsis:
A case study highlighting contemporary research approaches to a contemporary problem. The presentation looks at:
how to measure the ROI of digital campaigns
demonstrating the impact of the research on the engagement on Diesel's Pinterest page
showing the power of images in research and also marketing
utilising a mix of methods including social media monitoring, netnography and creative survey research.
Biography: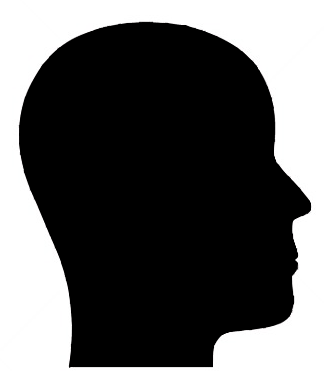 Title: How Ethnography provides a deeper depth of data for one of the world's largest beer brands
Synopsis:
Heineken, one of the world's largest and most recognised beer brands, has deep roots in Africa and The Middle East. With a presence in virtually every African country, Heineken helps support communities through twenty local breweries. A champion for global expansion, Heineken recognised new market opportunities for mobile engagement and needed the right technology to penetrate these areas.
In this presentation, Miguel Ramos, Subject Matter Expert of Mobile Solutions at Confirmit will share best practices for mobile implementation. He'll dispel myths and show how different ethnographic techniques, GPS tracking and geo-marketing, multi-media sourcing and overlay, increase the depth of data in a meaningful, impactful and measurable way for brands investigating entry into new markets. The presentation will also touch on how innovative, modern off-line ethnographic research capabilities allowed Heineken to gain an even more powerful insight into people's daily lives that previously would not have been available with traditional market research techniques.
Ramos will show how Heineken is a shining example of utilising mobile technologies in a way that links programme objectives directly to top line business goals. The presentation will guide the audience through Heineken's mobile approach by presenting the two major challenges Heineken faced before implementing its mobile strategy in Africa and the Middle East. Ramos will exemplify how the right programme with the right elements of Mass ethnography, can lead to data-driven decision making for smart business development including distribution, sales and marketing strategy.
Biography: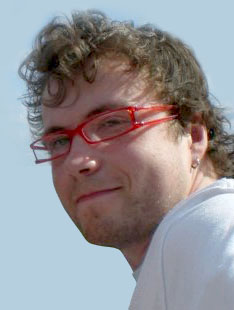 Title: Seeing is Believing: The use of information graphics and visualisation for presenting scientific data and information
Synopsis:
Dr Stahl-Timmins will present a selection of information graphics produced at the European Centre for Environment and Human Health, showing the design process for science-based information graphics. He will also detail a selection of tools that can be used to produce innovative and engaging information visualisations at any level of experience.
Biography:


Dr Will Stahl-Timmins is an information designer and researcher, working at University of Exeter Medical School. With his design work, he aims to find innovative and engaging ways of presenting scientific data. His recent research focusses on the use of information graphics to explain the effects of climate change on health. His PhD centred on the evaluation of information graphics in the field of health policy making.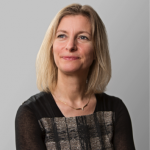 Title: Sustainable Research: Changing the way we do things for the better
Synopsis:
The idea for Sustainable Research was borne out of an interest in creating an approach which would empower local communities with social initiatives to meet their needs, whilst allowing clients to get closer to their customers. This new research practice has been piloted in Brazil with PepsiCo and the presentation will share the journey of implementation and of how sustainability has been built into the fabric of the research.
Biography:


Following an 8 year marketing career and subsequently moving to advertising at agencies like Leo Burnett, Fiona set up MESH in 2006 to fill a gap in market research. By capturing how people come into contact with brands in real time (Real-time Experience Tracking (RET)) MESH helps clients to take quicker and smarter decisions about their investment. Launched in London and now with offices in Manhattan and Sao Paulo, where MESH is pioneering Sustainable Research with PepsiCo, MESH was showcased in a Harvard Business Review article with the headline "A New Tool Radically improves Marketing Research." Outside work Fiona loves going to the theatre, dance and art galleries.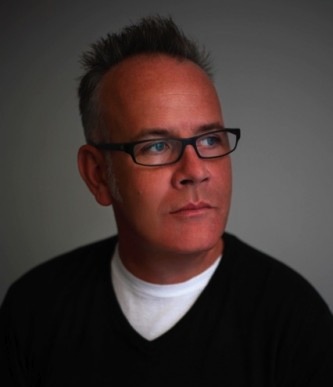 Title: Old is the new new
Synopsis:
The BBC TV series, Doctor Who, recently celebrated its 50th Anniversary – it is now more popular than ever, with the largest ever simulcast of the anniversary episode. Much has changed over the years – 12 different actors have played the title role and another is about to debut at Christmas. It's easy to imagine that today's (or tomorrow's) Doctor is the only one that matters but the variations conceal a hardcore of consistent thought and behaviour beneath.
The new MR world also is full of an unending series challenging new insights and methods: it's easy to get the impression that at each turn, we can chuck out everything we learned about doing good research – if you don't see the whole story, it's easy to think that the latest technology will save us all!,/p>
This presentation will highlight 5 essential ideas to hold onto amidst all the excitement and the blur of the new stuff. And show some great Doctor Who pictures too.
Biography:


Mark Earls is a recovering account planner whose HERD consulting is at the forefront of understanding and applying leading edge behavioral and cognitive science to help marketers, managers and policy folk understand and shape human behavior more effectively. Previously, Mark worked in creative agencies radical (St Luke's) and just plain big (Ogilvy Worldwide) but is much better now (thank you). His writing is widely read and awarded: he has twice been given and Emerald Citation (for best 50 articles in management science) and won awards from MRS, ESOMAR and WPP. His book, HERD, explores human behavior through the lens of what science tells us about our fundamentally social nature and his next will examine Social Learning (the "I'll have what she's having" effect) and its central importance in shaping human behavior at both the individual, group and population levels. He has to keep working to pay for his sad addiction to English Cricket and fishing.
Title: Does the uncanny valley, signal the point that big data ends and market research starts?
Synopsis:
Our emerging personal data economy is throwing up new challenges for consumers and brands alike. Whilst brands are keen to exploit personal data for better targeting of advertising and shaping of the customer experience, consumers can feel a mixture of enthusiasm for a better brand experience but also concern about the potential invasion of privacy. There has been little exploration not only of the way in which brands can use personal data to support strategic marketing rather than tactical selling but also of where the boundaries lie in the personal data economy for brands and consumer alike. How far can brands leverage their data assets before consumers push back and data based marketing efforts start to have negative implications for brands? But personal data has a much bigger potential to disrupt the current relationship between brands and consumers? Do emerging trends such as the Quantified Self movement provide a new template for personal data flipping that relationship? And if so, what are the implications for market research?
Biography:
Colin has focused on Technology work throughout his career. He has been MD of the Technology division since 2009, and has helped to shape GfK's UK business for the last 15 years.
Working with large scale datasets has been a feature of the division's work for some time, not only through large scale survey data but through the use of CRM and social media datasets. Colin and his team have also been utilising digital data sets both those collected by consumer panels as well as those aggregated from ISPs and network operators.
Engaging with the issues around Big Data is considered key for GfK who see huge opportunities for brands. There are also significant implications for the market research industry to organise itself in a way to properly leverage the benefits that Big Data can delivers.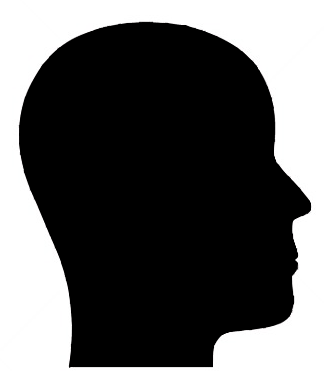 Title: An example of using MobileMR to implement one of the UK's largest Customer Experience programmes
Synopsis:
An example of using MobileMR to implement one the UK's largest Customer Experience programs.
Tesco, the UK's largest supermarket retailer, has over 950 stores around the UK. In 2012 Marketing Sciences was commissioned to undertake one of the largest UK research programs to give each individual Tesco store a read on how its store performs on key measures. This program is designed to give tactical, on the ground research guidance to individual stores based on their customer, their issues and their store. This was only possible through the use of mobile technology to enhance our data collection services.
We invested in Android tablets and embarked upon a mammoth training schedule of our UK-wide fieldforce to ensure that we were able to deliver a service on a large scale which provided accurate, fast feedback to each individual store.
Using mobile to capture our data (through interviewer led surveys) means we have complete control over routing and quality control of our fieldforce, speed of data uploading and speed of data processing. We are able to do daily checks on time of interview, average length of interview, gaps between interviews which have been critical for a piece of work which has visibility within Tesco up to the highest levels.
We have calculated that 18 tonnes of paper would have been printed and posted to achieve the same results if we had used clipboards and pens. With 1 Million Interviews under our belt in the last year, our case study will show how we used mobileMR to deliver what Tesco are calling 'the best piece of insight ever delivered to our stores', allowing Tesco to react quickly to customers' wants and needs.
Biography: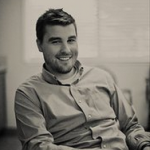 Title: A new mobile world: How the growth of mobile computing is changing the world, and promise of duel-frame internet based research
Synopsis:
We'll look at how pervasive and disruptive mobile technology has become in today's world. As world changes so too must the research industry. To adjust researchers are going to have to think about how to reach respondents on mobile devices and how to bridge the gap during the short period where mobile and desktop computing are equals. We'll discuss how Google is attempting to bring these platforms together and remove the burden from researchers so they can concentrate on what they do best – research!
Biography:


Paul is currently the project lead for Google Consumer Surveys http://www.google.com/insights/consumersurveys/home. He has been at Google for 8 years and most recently worked on Gmail where he lead product strategy and development. Paul has also worked Google's commerce, advertising and cloud computing efforts launching Google Checkout, Google App Engine and several optimization products for AdWords advertisers.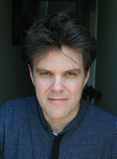 Title: Five star rating for films
Synopsis:
A quest to re-invent the film rating process and revolutionise our industries approach to rating and evaluating products
Frustrated with trying to interpret what 3 and a half star reviews actually mean. This is the story of my journey to try and invent a better way of rating and evaluating films that could replace the almost universally used but nearly completely useless 5 star rating process and how it lead to a re-evaluation of how we measure and evaluate products & brands in market research.
The 5 star film rating process encapsulates in one question a problem we face with so many pieces of market research we conduct how to effectively rate things. Nearly every single market research survey relies on similar rating process of one kind or another and so does nearly all forms of consumer product evaluation and they nearly all suffer from the same problem of delivering hum drum badly differentiated data. In the case of film star reviews for example nearly 80% of film rating scores are clustered between 3 and 4.5. It seems like we have collectively stopped using 1 and 2 stars rating choices. Exactly the same is true with Likert scale measures from traditional research – they are so often heavily clustered around the slightly agree/slightly like/slightly appealing points.
The journey to discover a better methodology started with an exploration of the philosophical question "what is a good film?" and what that means to people. It has involved the analysis of hundreds of film reviews; trips to my local cinema to talk to real film goers to explore the language they use to evaluate films and a large scale establishment study amongst 10,000 people in 6 different countries to catalogue and quantify this language.
Then using all this information we have devised and tested more than 20 alternative ways of rating a film using a range of creative techniques and compared the results. Since initiating this project it has rapidly expanded and we have started to apply this same thinking to look at better ways of evaluating music and books and brands and advertising and exploring how some of these techniques could be used to reshape traditional market research tracking studies.
I will be presenting the headline results at the NewMR festival along with the full story of this journey and a summary of what we have learnt along the way.
Have I managed to come up with a revolutionary new way of evaluating everything from films through to flip-flops? There is only one way to find out. I hope you will enjoy this presentation.
Why?
Part of my job is to explore a new way of designing better online research. In this one issue is a microcosm of a problem that sits at the heart of nearly all pieces of traditional piece of research. How to ask a question in the most effective and efficient way that delivers the most useful data. It tackles head on the research issue involved in measuring respondent's reactions to things and the behavioural psychology of evaluation process, and has enabled me to look at the role that gamification and social media text analytics can have in the delivery of better research data.
In the last 2 years we have learnt so much from behavioural economics and research gamification about the importance of understanding the driving factors behind our choices and asking questions in the right way and the techniques of social media text analytics are revolutionising how we approach research problems. So this presentation could also be viewed as a case study of how this thinking has been practically applied to a real tangible research problem that I hope will be of benefit to wider research industry.
Biography:


Jon Puleston, is VP of Innovation at GMI and runs GMI Interactive, a team specialising in the design of interactive surveys and developing specialist technology for conducting interactive online research. He was formerly the founding director of Media Intelligence, a research technology business that developed the industry's first interactive survey authoring software and pioneered many new online research techniques such as virtual shopping, dial testing and click testing.
Over the last 5 year he has been conducting extensive research exploring how to engage respondents more effectively in online research. His recent work exploring the gamification of market research won the 2011 MRS Award for innovation in market research methodology and 2011 ESOMAR Congress Award best methodological paper. He is a regular speaker and blog writer and runs regular workshops and master classes on effective survey design.

He recently received the WPP Atticus award for Research in Practice.

You can find out more on his blog http://question-science.blogspot.com/

Jon is visiting lecturer in online research methodology at Manchester Business school and Research Fellow and visiting lecturer at Bath Business school.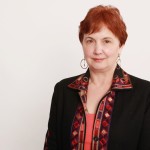 Title: A Hundred Monkeys: How Mobile Changes Everything
Synopsis:
The entire world population is redefining what it means to be online and connected. The shift is impacting literally every process within market research and is redefining how data is collected, what types of data are collected, how it is analyzed, how it is stored and processed, and even how the world regulates and protects it. This discussion focuses upon a dozen ways in which mobile technology is transforming our industry, our jobs, and our lives.
Biography:


Leslie Townsend is President and Co-founder of Kinesis Survey Technologies, the industry leader for future-proof market research software solutions. She has spent her career bridging the mobile and market research worlds. Formerly Ms. Townsend served as Director of New Business Development for Codetoys, where she was responsible for international rollout of the company's mobile survey solution. Prior to Codetoys, she founded a market research firm for telecom companies, Marketfinders, which focused upon strategic planning and new product rollouts in the mobile arena. With a desire to marry the two worlds, she recognized the need for a mobile survey solution to measure mobile commerce, engage teens, and capture purchase and consumption behaviors for many types of consumer goods. Today Ms. Townsend and Kinesis proudly support next generation market research worldwide.