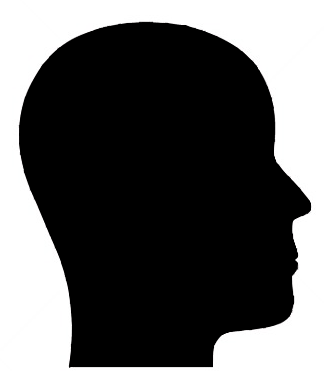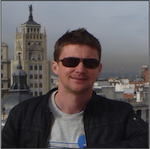 Title: Come Dine With Me, Australia
Synopsis:
Over time, the way in which people prepare and eat their evening meals, source their recipes, select ingredients and choose where to buy them has changed tremendously. Staying ahead of this curve is vital to the success of future food brands and retailers.
An MROC of 3 weeks gave us a past, present and future overview of the Australian evening meal. We engaged with 50 'Cooking Mavens,' who were early adopters in the food and cooking arena. They guided us on a fascinating journey through their pantries, fridges, shopping, cooking and eating habits to gain a deep understanding of how times have changed, the influences that have caused this, and what food brands, retailers and the media should be planning for in the future.
This research will show you the power of MROCs, including mobile research to really delve deep into the consumer world. We will also demonstrate how gamification elements can help hugely in engaging with participants – a vital factor in building rapport and maintaining interest, to gain the deeper insights that we sought.
Biography: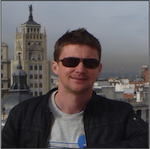 Title: Come to the light
Synopsis:
Case study showing the creation of a short-term quick set up community panel, running for 4 weeks, to provide Cathay Pacific Airways voice of the customer input to a strategy program around digital technologies across the customer journey.
Big Idea: Communities are more than research, they drive business value.
Drive innovation: Communities can be part of driving business innovation more generally in the organisation.
Transform insight collection: They are positively transforming the research process for researchers, clients and customers.
Deliver loyalty: They are able to deliver a double impact of better insights and increased customer loyalty.
Biography:


Scott started ABN Impact Hong Kong with a strong a desire to bring clients and consumers together in more engaging ways. Scott is a market research consultant with a career spanning almost 20 years in Market Research, across Europe and Asia. He held positions of Executive Director at research agencies Cimigo, Synovate and Pegram Walters.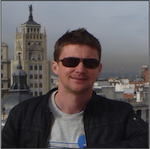 Title: Best practices in creating and maintaining community engagement
Synopsis:


Find out why the key metric, for a research community, is response rate. Discover how response rate links to quality, speed, and cost, and hear about the steps you can take to improve your response rate via engagement. Many elements need to some together to create a great community, but the way the community is managed is perhaps the single most important element.
Biography:
Ray has spent the last 30+ years at the intersection of research, innovation, and commerce, having been involved in the development of CAPI, online systems, online surveys, and social media research. Ray is the author of The Handbook of Online and Social Media Research, the founder of NewMR, and is currently a director of Vision Critical University, helping share the organisations knowledge and seeking to help develop the new world of technology enabled research.
Ray's LinkedIn profile can be read here.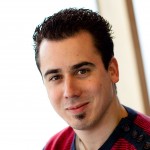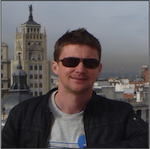 Title: Universal Brands – Giving Brands Local Relevance
Synopsis:
In today's globalized and connected world, one could have the perception that global brands are in pole position to grasp the huge opportunities in emerging markets. In this presentation you will learn that reality is a bit different. And, how important it is, to adapt and localize your offering.
You will also discover how Research Communities (MROCs) can help to give brands local relevance, but only if you adapt the methodology… with knowledge of the local culture.
Biography:


Tom is 'Head of Research Communities' at InSites Consulting and responsible for InSites' global activities in terms of 'community research': thought leadership, steering innovation and business development. InSites builds over 100 private online research communities a year for global clients like Heinz, Unilever, Danone, Philips, Sara Lee, Heineken & many more. He is a frequently invited speaker at international marketing & research conferences. Leading in-depth workshops and chairing research events (a.o. for MOA & ESOMAR) is among his favorite activities. Tom published several white papers (ESOMAR), next to articles in academic journals, business books and trade magazines. Besides that, he is an influential blogger/tweeter on industry trends and online research communities. Recently, Tom was awarded for his work by ESOMAR ("Fernanda Monti Award – Best Congress Paper '09″ & 2 times 'Best Paper' at a conference), the American Marketing Association ("4 under 40 – Emerging Leader of the Industry Award '10″), as well as the MRS (Research. 'Tweeter of the Year' 2011).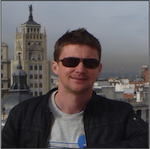 Title: Examining how Discovery Channel used their community to explore how the London Olympics were impacting viewer attitudes and preferences
Synopsis:
Using a community panel to have on-going and two-way conversations with their viewers to allow them to co-create the future of the brand in terms of content, talent, scheduling and brand message
Leveraging qualitative and quantitative approaches to gain insight into how the London Olympics impact viewer attitudes and preferences
Detailing how the insight was made available to the organisation in a variety of formats, including bespoke infographics
Biography:
Lisa joined Discovery in July 2008 and works within the UK Research and Insight team where she is responsible for the management of their viewer community panel Discovery Viewpoint. Their panel provides invaluable support to the UK business in understanding viewing behaviours across their portfolio.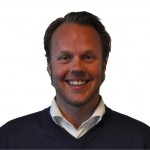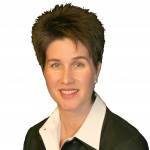 Title: Leveraging online bulletin boards in global product and concept development
Synopsis:
SKIM conducted a global online bulletin board study across 10 countries, many different time zones, languages and country, regional and global client teams who provided real-time input. Leveraging online bulletin board capabilities in new ways, including the use of max/diff exercises and developing creative approaches for compressing and sharing enormous volumes of learning. Our journey resulted in a depth and breadth of understanding of diverse regions and full client immersion in the findings. We will discuss challenges, lessons learned, tools used and practical do's and don'ts
Learn
Setting up and managing multiple boards simultaneously in the most efficient way
How to maximize online engagement: sharing best practices
Don't fall prey to information overload: How to handle, analyse and present data in an actionable way
Biography:
With over ten years of experience in (medical) market research, Marcel Slavenburg has grown into a highly experienced qualitative researcher and moderator, mastering all aspects of the qualitative research process in great detail. As Research Director Qualitative he is one of the driving forces behind SKIMs Qualitative Research Expert Team. Projects moderated are diverse and include market exploration, treatment pathway / customer journey analyses, positioning studies, concept and ad testing, and patient studies, generally ranging from highly structured to completely unstructured. He particularly enjoys the use of creative techniques and is willing to try out challenging and innovative ideas both online and offline. Marcel obtained his Master's degree in International Business Communication Studies in 1999 (Radboud University Nijmegen), is a sworn translator and moderates in English and Dutch.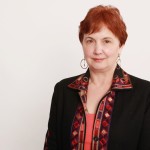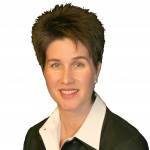 Title: Making Research Communities Mobile-Friendly: the Whys and How-Tos
Synopsis:
The concept and goals of market research communities are evolving due to the availability of new and expanding online technologies. Simultaneously, smartphones and tablets are becoming integral to the everyday lives of consumers. Most researchers agree that research communities should be available for members to engage with at any time and on any device, yet relatively few communities are effectively leveraging the power of mobile devices.
This session will address why mobile-support for communities is now essential, and how community providers can go about implementing the necessary mobile features and functionality. Beginning from a technology base, recruitment modes, incentive models, support requirements, and use of social media and qualitative elements will be discussed. The presenter will provide tangible best practice recommendations, and will educate attendees as to how the changes can increase both the effectiveness and the quality of research communities.
Biography:


Leslie Townsend is President and Co-founder of Kinesis Survey Technologies, the industry leader for future-proof market research software solutions. She has spent her career bridging the mobile and market research worlds. Formerly Ms. Townsend served as Director of New Business Development for Codetoys, where she was responsible for international rollout of the company's mobile survey solution. Prior to Codetoys, she founded a market research firm for telecom companies, Marketfinders, which focused upon strategic planning and new product rollouts in the mobile arena. With a desire to marry the two worlds, she recognized the need for a mobile survey solution to measure mobile commerce, engage teens, and capture purchase and consumption behaviors for many types of consumer goods. Today Ms. Townsend and Kinesis proudly support next generation market research worldwide.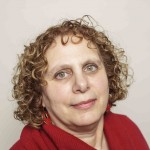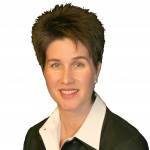 Title: Why Micro is the New Macro
Synopsis:


We've been noticing a convergence of several trends – the fact that users of social media are tightening their privacy settings, unfriending, and tend to be gravitating toward smaller, more socially curated sites; the rise of localism (and not just in food buying); and the growth of micro-lending and other phenomena that seem to reflect people's desire for more intimate social networks and for the sense that they're having a personal impact. In this presentation we'll take a look at why that might be happening, if and how it extends into the real world, and see what the opportunities it presents for brands that are looking to actively empathize and collaborate with their consumers.
Biography:


One of the founding members of Communispace Corporation, Julie has been instrumental in designing and continually evolving Communispace's community offerings. By day, she leads an Innovation and Research Group whose mission is to uncover new patterns and trends in online and mobile community behavior, and to develop and test new techniques and technologies for engaging people. By night, she is a book reviewer and published author of fiction and narrative nonfiction. And 24 hours a day, she is a devoted fan of storytelling and meaning-making in all of its myriad forms.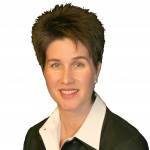 Title: Where next for insight, research, and communities?
Synopsis:


Research communities have been widely described as the fastest growing New MR approach, with some people forecasting that it could account for 15%-20% within a few years. The history of research communities has been based on MROCs and Community Panels, two forms of research communities linked to their underlying software platforms. However, the platforms are changing, and in the future insight and research communities will focus more on what organisations need, and less on the structure of the underlying software. This presentation will highlight the key changes and share tips on where things are going next.
Biography:
Ray has spent the last 30+ years at the intersection of research, innovation, and commerce, having been involved in the development of CAPI, online systems, online surveys, and social media research. Ray is the author of The Handbook of Online and Social Media Research, the founder of NewMR, and is currently a director of Vision Critical University, helping share the organisations knowledge and seeking to help develop the new world of technology enabled research.
Ray's LinkedIn profile can be read here.